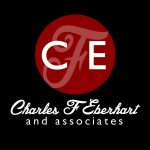 As the founder of Charles F. Eberhart and Associates, Chuck Francis has assembled a go-to team of brilliant thinkers to collaborate on a variety of business challenges and solid solutions. Often times folks are a bit puzzled when they realize that Charles F. Eberhart and Chuck Francis are actually the same person… it's not as strange as it may seem. The name "Chuck Francis" stuck after a 10-year stint in radio where Chuck used his first name and middle name (Charles Francis) to create his on-air name. The story of how that name change came about is actually pretty funny as well, you should ask him about it sometime.
Chuck was raised the youngest of seven children in Youngstown, Ohio. At age 19, he left the University of Cincinnati to begin a career in radio. By 22, Chuck was one of the youngest radio program directors in the nation and was promoted to Vice President of Programming for six radio stations in Panama City, Florida by the age of 28.
At 30, Chuck left the radio industry to start his first company – a digital media consulting company focused primarily on the music industry. That same year, he acquired a small web hosting company out of Northeast Ohio and began working with record labels like Sony, RCA, Arista, Curb, and Big Machine on media integration strategies (Traditional Media marketing mixed with Digital).
Applying the knowledge gained from a decade of consulting and creating – he began to expand his customer base working with companies and organizations large and small. Since 2006, Chuck has worked with many recognizable national and regional companies on business development including South Central Communications, Schurz Communications, Hall Communications, Columbus Dispatch Digital, North American Broadcasting, Prosper Insights & Analytics, The Better Business Bureau, The Basement Doctor, California Closets, Complete Nutrition, Tribute Equine Nutrition, Orthopedic One, and Health Enrollment Management Agency (HEMA).
Chuck's team of associates includes: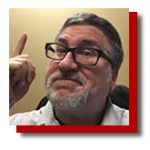 Don Snyder (Don The Idea Guy):
A longtime friend and business associate, Don is a master of idea generation
and sales know-how.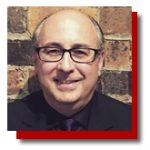 Phil Rist
Co-Founder of Prosper Insights and Analytics, Phil provides over 30 years of consumer
research experience and keen insight into behavioral science.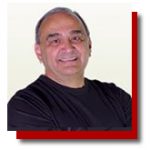 Nick Anthony
Broadcast and Media consultant for 30-years, Nick provides a wealth of knowledge
in business development and strategic planning.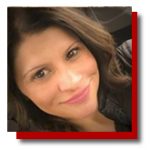 Sheila Rossiter
The queen of public relations with a strong foundation in understanding PR working
in tandem with strong strategic marketing.
---
Chuck is my "go-to-guy" for strategic thinking. Good ideas need Chuck to make them good working ideas with a marketing plan. I have worked with Chuck on numerous projects and they are all well thought out, organized and creative. A joy to brainstorm with as well.
Kip Morse – President and CEO Better Business Bureau of Central Ohio, Inc.
---